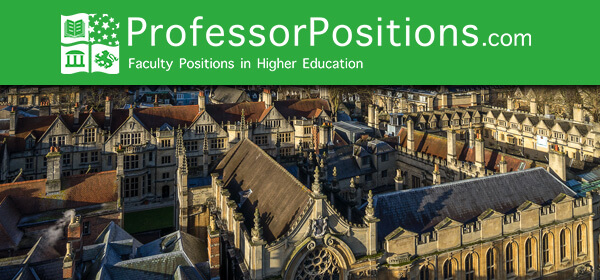 Dear Faculty and Researchers,

It gives me great pleasure to present you the next issue of our academic newsletter which includes open faculty and research positions, ranging from senior executive roles through to academic posts and research related positions, in higher education worldwide.
Post your jobs on ProfessorPositions to reach precisely the right faculty and researchers with ease. Your adverts posted on ProfessorPositions will be also included in our academic newsletters sent out to more than 2,400,000 faculty and reseachers worldwide.
Post your jobs now!
Engineering and Technology
I hope you find our academic newsletter useful.

Yours sincerely
Amanda Weber